RADDERDAZE: The Lopez, Death of a Ladies' Man, Strange, and The Ultrasounds at Ed's (no name) Bar
RADDERDAZE is every first Saturday of the month at Ed's (no name) Bar bringing you rad bands for less clams.
THE LOPEZ
(snot rock synth pop)
Pittsburgh, PA
The Lopez is a snotty synth pop duo straight out the steel city of Pittsburgh, PA. They make a surprising amount of noise considering the size of their group. You can find them rocking out all over the states. Their interests include pizza and cats—lots and lots of cats.
STRANGE
(heavy ass rock)
Minneapolis, MN

A two piece of bone-crushing heavy rock jam construction. Strange is determined to make your ears bleed. The large riffs, creative amp set-up, and booming back beats are more than enough to make up for any perceived lack of members. Three's a crowd anyways.
THE ULTRASOUNDS
(sludgy garage pop)
Winona, MN

The Ultrasounds used to be 3 chicks and 1 dude playing sludgy garage pop and drinking Steel Reserve. And while they still are—now they drink more gin and craft beers than before, and one of them became an art teacher. Don't think they've lost sight of what's actually important though. They're still playing noisy rock 'n' roll music and as many shows in as many cities as possible.
DEATH OF A LADIES' MAN
(Throb/Writhe/Rattle)
Minneapolis, MN

Death of a Ladies' Man is a fairly new rock project featuring a bunch of dudes that like to make it loud and there's even a cello. It's six dudes to be exact. I've been told they've drawn comparisons to Swans, Public Image Limited, Liars, and Kraftwerk. Even if that's not your thing and you're not into the tunes, they assure you that "you'll be wildly entertained by six gentlemen sweating their naughty bits off."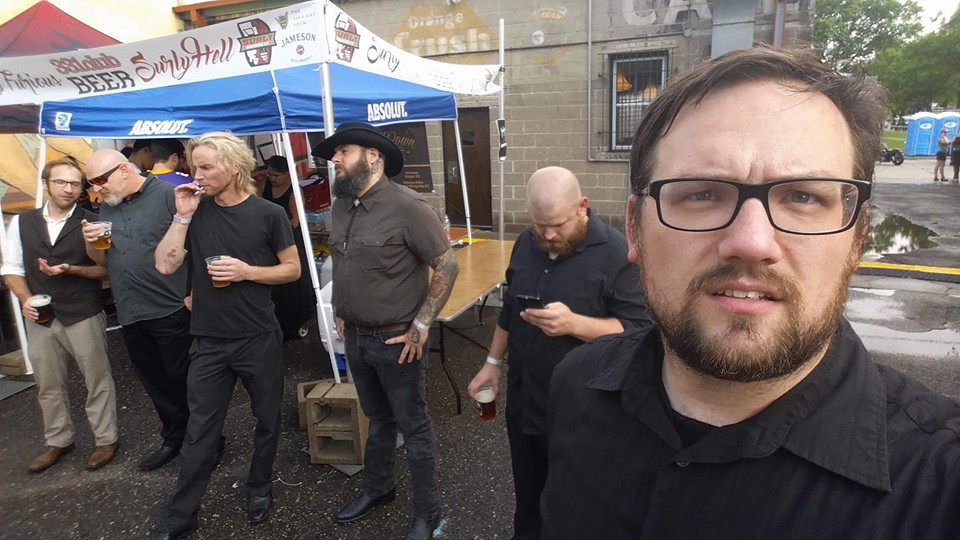 The Details:
What: RADDERDAZE: The Lopez, Death of a Ladies' Man, Strange, and The Ultrasounds at Ed's (no name) Bar
When: Saturday, August 6th at 9pm
Where: Ed's (no name) Bar
Tickets: $5 at the door